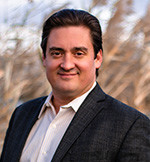 David Waldman has a long and successful track record working with publicly traded companies of all sizes and across a wide range of industries, including healthcare, biotech, telecommunications, technology, industrial, financial, business services and more. He has built a reputation as a leading expert on communications best practices and has developed an extensive network on Wall Street. He has arranged thousands of investor roadshows and has provided communications counsel to senior members of management across a wide range of issues, including M&A, management changes, earnings surprises, crisis communications, Reg-FD disclosure, etc.
He has experience with companies that are both public and in the process of going public, including in-depth knowledge of the unique challenges involved in IPOs and reverse merger companies. He has also worked with many foreign issuers to tap into the growing investor demand for quality overseas emerging growth companies.
David has a B.S. in Communications and Political Science from Northwestern University. He lives on Long Island with his wife, two daughters, and his son. In his free time, he enjoys boating and fishing.
Natalya brings over a decade of investor relations and capital markets experience to the company. She has an extensive network of contacts in the financial community and has been pivotal in making key introductions to retail and institutional investors for our clients. She has a successful track record of developing and executing successful IR/PR strategies and programs. Natalya has a passion for creating comprehensive communication strategies that allow management teams to build visibility and drive shareholder value.
She has represented emerging growth to established nationally listed companies. She is responsible for managing accounts across a wide range of industries, and is proficient in writing press releases, message development, research, conference call scripts, consulting, planning investor roadshows and handling investor inquiries. Natalya holds a B.S. in Nutritional Science and a minor in Marketing and Communications from Brooklyn College. She currently resides in New Jersey and has a French bulldog named Leo.
Alexandra brings a strong background in business and economics with a focused skill set in accounting. Alexandra is responsible for effectively shaping and communicating client information through corporate channels such as press releases, corporate presentations, and investor inquires. She has developed an extensive network of investor relationships while managing and maintaining client accounts. She has worked with companies in numerous industries, and has arranged hundreds of roadshows across the U.S.
Alexandra graduated from Long Island University with her Master's in Business Administration with a concentration in Professional Accountancy. She obtained her Bachelor of Science degree with a concentration in accounting and a minor in economics, also from LIU. Alexandra currently lives on Long Island with her husband and two daughters.
Ted brings more than 25 years of investor relations experience representing companies from micro-cap to multi-billion-dollar market caps. He has served as internal head of investor relations for several public companies across a variety of industry sectors and also brings a background on the agency side. He is a creative storyteller, with significant experience developing strategic, proactive, investor relations programs that have achieved and exceeded strategic objectives. He has provided communications counsel to senior management teams, ensuring their readiness for investor interactions, financial media opportunities as well as any crisis management issues that may occur. In addition, he is proficient in all aspects of financial communications including message development, press releases, conference call scripts, corporate presentations and roadshow planning and execution.
Ted holds an M.B.A in Finance from Fordham University's Gabelli School of Business and a B.S. in Finance from New York University's Stern School of Business. He currently resides on Long Island with his wife and daughters. In his free time, he enjoys spending time outdoors, at the beach, or in his backyard with his dog Piper.
Justyna brings an extensive background in finance and accounting with specialties in the biochemistry, biophysics and biotechnology fields. She has extensive knowledge of both the international and Polish capital markets, as well as corporate finance, having worked as a Financial Analyst for Credit Suisse Poland as well as a Business Planning Junior Specialist at LG Display Poland.
Justyna received her Master's degree in Finance from the Wrocław University of Economics and studies at the Jagiellonian University in Kraków for her postgraduate degree in Business in Biotechnology. She is a licensed securities broker and she passed the NewConnect Alternative Trading System Adviser examination. She is participating in the CFA Program.
Benjamin has been an investor in the stock market for many years and has experience in the venture capital world, including starting his own venture capital group. He has worked in financial markets in the United States and abroad. Successful experience in the Israeli military has taught Benji many powerful lessons about discipline, and tenacity. As an ordained Rabbi, Benjamin brings a high level of integrity and passion to his work. Benji has used his strong social media skills, his organizational skills, and marketing strategies to promote non-profit institutions in Israel.

Benjamin has a bachelor's degree in finance and economics. He has a passion for sports and enjoys baseball, hockey, and basketball. Benji lives in Queens with his wife and two daughters.
As an account executive at Crescendo Communications, Brittany helps build exposure for public companies within the investment community. She brings a background in corporate communications, including both investor relations as well as social media.
Prior to joining Crescendo Communications, Brittany assisted in mergers, acquisitions, and refinancings for a commercial investment real estate firm, providing support to senior executives. She began her career as client relations coordinator for The New York Mets, where she managed internal and external events at Citi Field, as well as serving as a liaison to clients, internal staff, and professional players. She received her Bachelor of Science in Communications with a focus in Media Studies from Arizona State University. Brittany was born and raised in New York.